Corner Lot for Sale at 5608 Harrison Avenue, Cincinnati, Ohio 45248.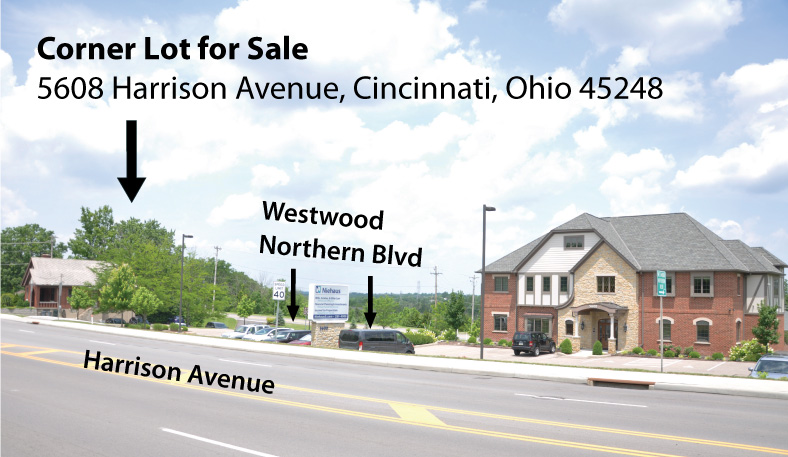 This property will be a combination of the current lot at 5608 Harrison Avenue and land from 5600 Harrison Ave, LLC. The combination of these two will give a lot up to 0.8 acres with access from both Harrison Avenue and Westwood Northern Boulevard.
This would be an ideal location for a bank or other savings institution. See the site drawing below of a possible layout for a bank on this property.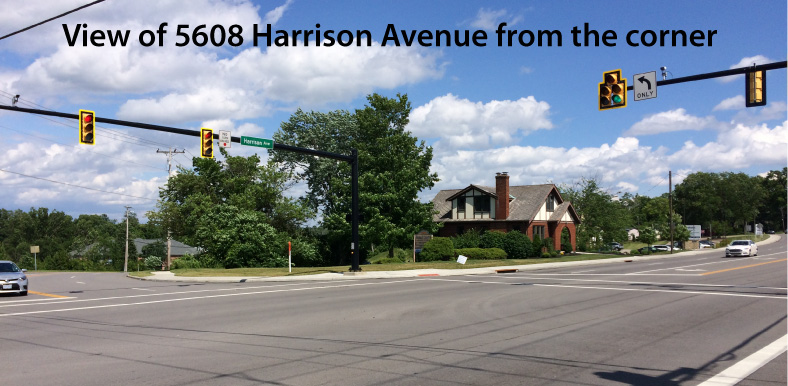 Attributes/Advantages:
Excellent location (2.5 mi. to I-74 at Harrison; 6 mi. to I-75 via Westwood Northern)
Next to newly-built office building (owner-occupied, long-term neighbor)
Peninsular geographical shape
Access from Harrison and Westwood Northern
Exit on Westwood Northern provides safe left turn at light onto Harrison
No earnings tax by township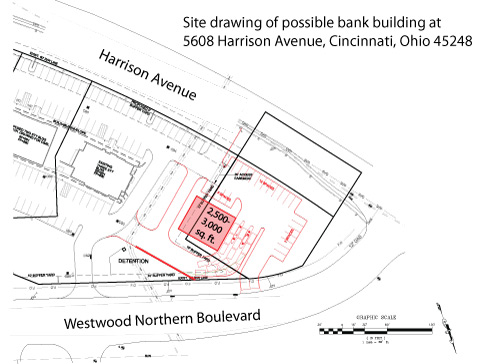 Improvements Included in Sale:
Detention basin
Dual access from both Harrison and Westwood Northern
If you have questions about the corner lot for sale, please call Fran Niehaus at (513) 827-3258.