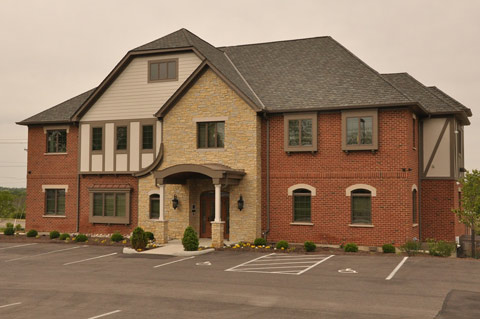 The offices for rent are located at 5600 Harrison Avenue near Westwood Northern Boulevard. The offices include utilities, phone, internet, copier, and conference room use, and they are best suited to lawyers or other professionals.
The office spaces are 120 sq. ft., 165 sq. ft., and 264 sq. ft. (Click on the floor plan below for a larger view of the available space).
The location of the building is ideal, with easy access from I-74 and I-75, and entrances/exits from both Harrison and Westwood Northern. As an added benefit, there is no earnings tax by the township.
Advantages of the office space:
Excellent location (2.5 mi. to I-74 at Harrison; 6 mi. to I-75 via Westwood Northern)
Left exit on Westwood Northern provides safe left turn at light onto Harrison
Access from Harrison and Westwood Northern
Grounds keeping facilitated by landlord
No earnings tax by township
The offices for rent include: 
Utilities
Conference room use
Phone
Internet
Copier
Reception area use
Kitchenette use
Fran Niehaus, owner of Niehaus Financial Services, Law Office, and Tax Services, occupies the majority of the 11,600 sq. ft. office building.
* * *
Thank you for your interest in the office space for rent at 5600 Harrison Avenue.
If you have questions about the offices for rent, please call Fran Niehaus at (513) 251-4900.
See also: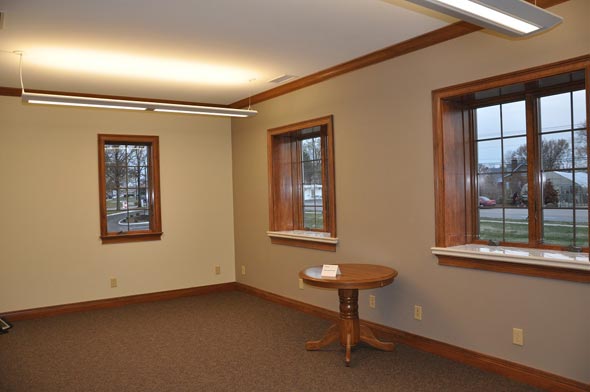 Floor plans of office space available (PDF)